EMC
ETS is an independent UKAS accredited, award-winning company providing EMC testing, certification, consultancy and troubleshooting of EMC problems covering most product groups.
Antenna Calibration
ETS is also UKAS accredited to carry out antenna calibration 20 MHz to 18 GHz, Free Space • 10m • 3m • ARP958, DEF 59-41
GET A QUOTE
EMC
GET A QUOTE
Antenna Calibration
Latest news
COVID-19
ETS has continued to provide EMC testing and consultancy services throughout these challenging times, we have implemented strict measures to ensure the safety of our staff members and customers. We are encouraging all customers to send / deliver units for us to test. For customers that need to be present during testing, arrangements can be […]
New UK product marking UKCA replacing the CE for Great Britain
From 1st January 2022, all products placed on the GB market are required to be UKCA marked. It is not necessary to re-test products that are currently CE certified. A new UKCA declaration of conformity will also be required. ETS is able to help with this, please contact us for further information. The UKCA (UK […]
See more news
Featured
UKAS Accredited Antenna Calibration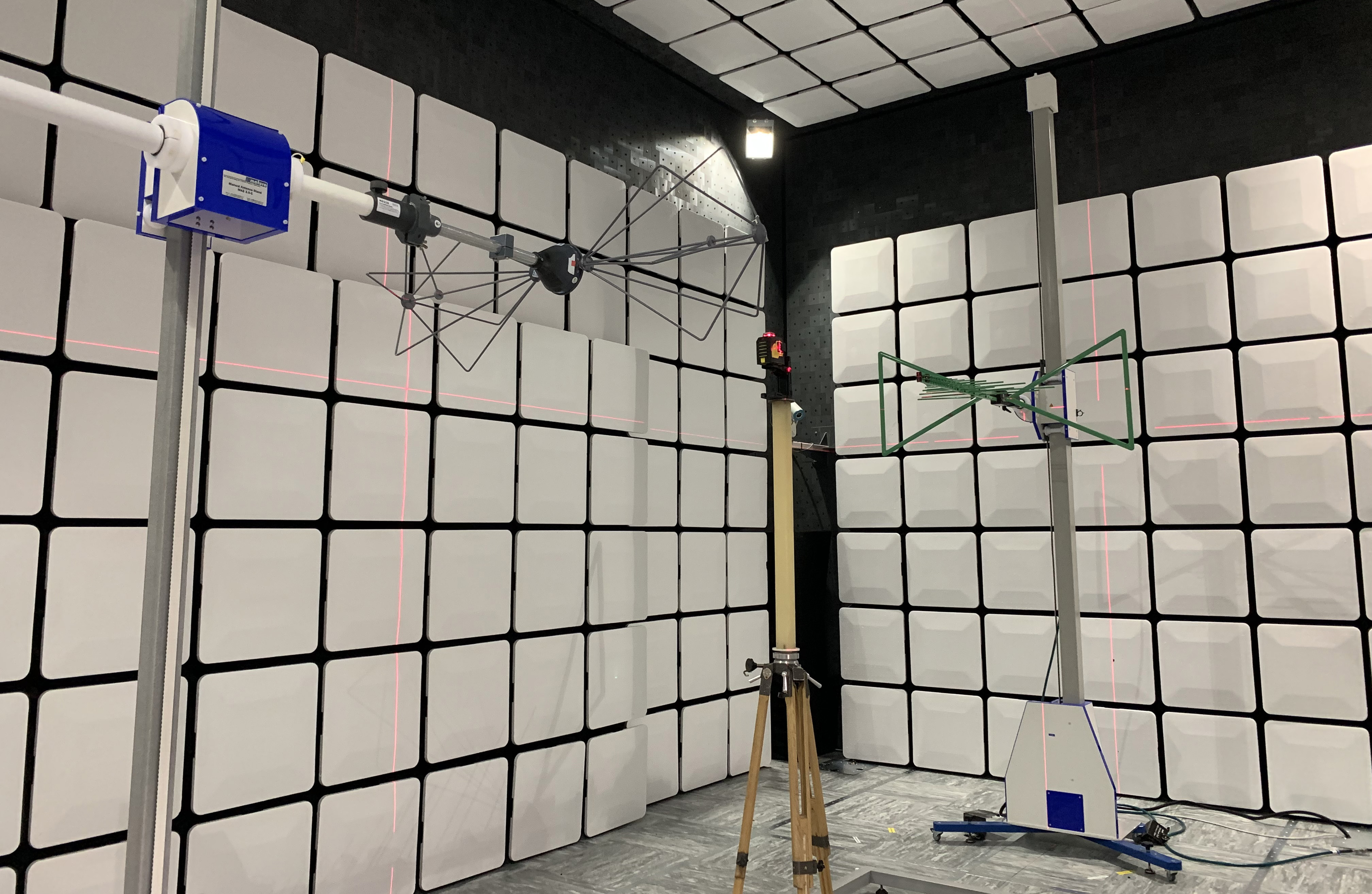 ETS offer UKAS accredited calibration in the frequency range 20 MHz to 18 GHz covering a wide variety of antennas including:
• Biconical • Log Periodic • Bi-log Hybrid • Horn Antennas
Our scope of accreditation covers:
• Free Space • 10m • 3m • ARP958, DEF 59-41 • Reference antenna method as per the requirements of CISPR16-1-6 and CISPR16-1-5
Measurement properties:• Antenna factors
• BALUN Measurements • Reflection Coe • Beam Width • Antenna Gain
See more
Contact Us
We are located near Stansted Airport and the Mll on a two acre site in rural Essex, England UK.
Electromagnetic Testing Services Ltd,
Pratts Fields,
Lubberhedges Lane,
Stebbing, Essex,
CM6 3BT, England,
UK
We are located near Stebbing, a village in north Essex, approximately 10 miles from Stansted Airport and the M11. GPS Coordinates: N 51° 55'5.01″, E 0° 24'32.55″
Get directions